I decided to decorate our family room with old pictures, so I've been collecting them from various people in our family. These are some of my favorites. I think what I'm most drawn to about them is they're all candid; or if they are posed, it seems like only for a second, long enough to get a picture, then life proceedes. It makes me imagine the few seconds after they were taken. I feel like you can almost feel the movement in them. I hope that makes sense as you're looking through them.
Side note: If I knew when or where these were taken, or any interesting info about them, I put it underneath the image.
1943 - Oddessa, TX
1953 - 1946 Ford Convertible
1941 - This woman lived to be 99 1/2 years old. She was born in 1906, (making her 35 in this picture).
She was only a third of the way into her life!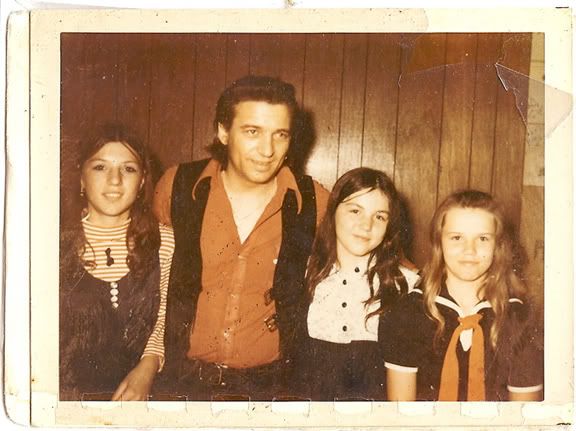 1995 - Odessa, TX - Me (in the middle with the awesome blue/purple/magenta sweater), my brother, sister, and first cousins we grew up with. This is my favorite picture of us all together.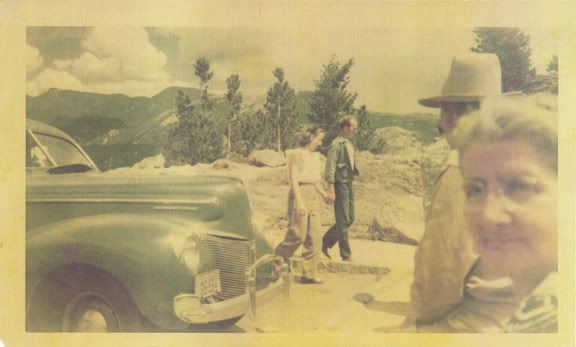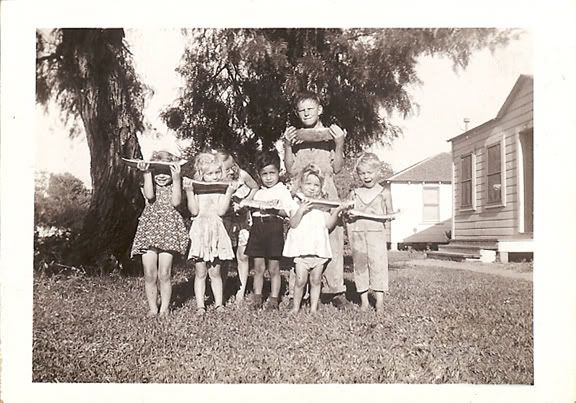 Watermelon
Shaun's first day of school. His sister didn't want him to go. (This is my all time favorite.)