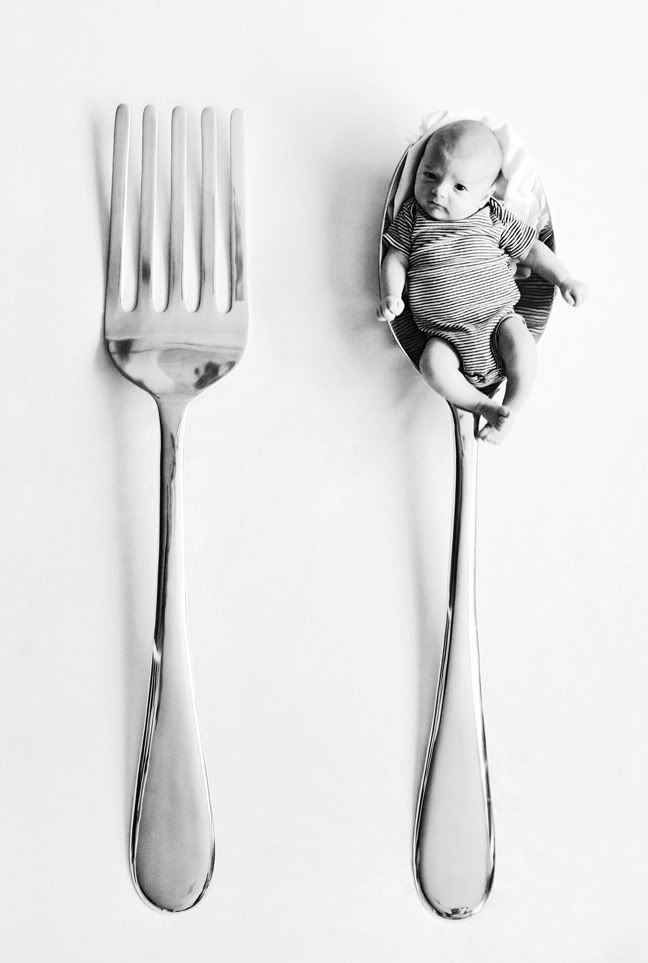 To those who have been voting their heads off for me, I'm sure you've gotten to the point of rather wanting to launch the baby out of the spoon (and let it land on a soft, fluffy bed of clouds) than look at this picture again. However, since this post is about the contest, I didn't think you would mind. (I also thought it would just be confusing to put a different picture with this...)
Anyway, I wrote to many of you who have been voting for me, but I also wanted to make a public thank you to all of those I don't know who have given me their support. I wanted to do it before the contest ended so you know whether I win or not that I am truly thankful for each of you. I said in my thank you that I sent out that the encouragement I've gotten from this has just blown me away. It's been a prize in and of itself... and I really mean that. I now feel like I can take on anything. (Pro-wrestling even crossed my mind for a second, but I'm afraid most of them eat meals the size of me for breakfast, so I opted to just stick with photography.)
I normally don't enter photo contests, (this is actually the first I've ever done). I'm fairly shy so it's not really my style to put myself out there so much to be judged, but for the amount of equipment that's being given away (by
creativeLIVE
,
Tamara Lackey
, and
Wescott
) I thought I would give it a try. Now, thanks to you all, I'm ending among the top that have entered. :)
I would really like to win this, and thanks to you all, I, (along with some other rad photographers) have a shot. So seriously... Thank you again and again. I can't say it enough.
Winner will be announced Friday. I'll let you know how it goes.