Shaun had to go out of town for a day or two this weekend so I spent a couple of days with a friend shopping, watching movies, getting take-out, visiting family, and just relaxing. A few other things we did that I managed to snap pictures of:
Got apple donuts from Apple Hill. Um... these are amazing. The glazed were my favorite.
not that I tried all 4 flavors...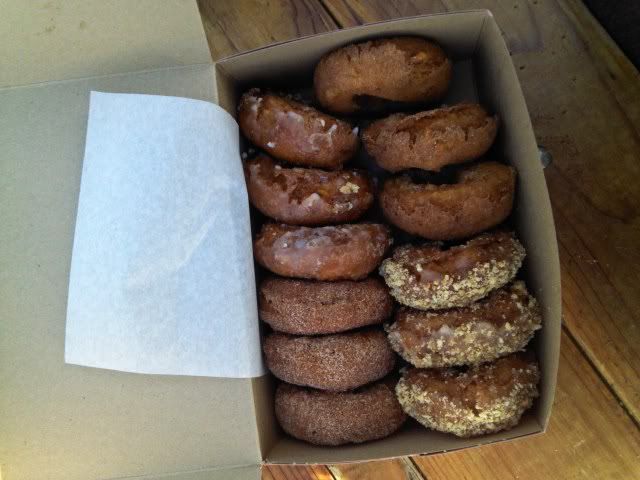 Got some paint swatches for the master bath. I decided last week to paint it dark blue. When we first got married, this would have been a big deal to Shaun. Now he's learned to just accept color into his life. :)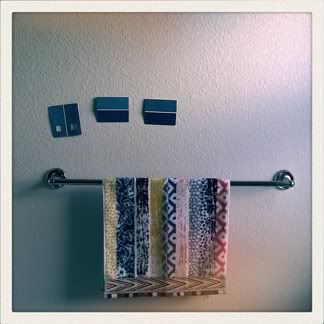 Took Harper to the dog park... Her heaven on earth.
Starbucks. Always a plus.
Played a little dress-up.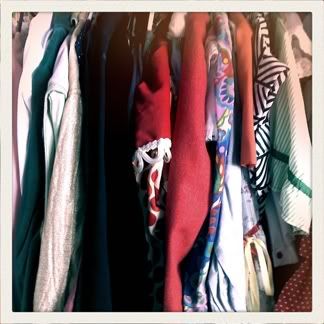 Did a little decorating in the yellow room.
And nothing says gluttony like a 5lb bar of chocolate, eh? (I did not buy this.)
Tonight Shaun and I are going out to grab some Sushi and then will each get to open up 1 gift. I'm so excited. I LOVE presents. :) The rest of this week will be spent hanging out with family and getting ready for our road trip to Texas later this week. I absolutely love this time of year.