Welp, today's post will cover the last segment of our trip - the drive back. I didn't take near as many pictures on the trip home. Something with staying up until 3am on New Years Day and then waking up a couple hours later to go to church probably had something to do with that... If a 2000 mile journey home isn't hard enough, why not just sleep deprive yourself too, eh? Anyway, after visiting with family, we headed up to Oklahoma City on New Years Eve. On the way there, we stopped at
The Cloverleaf Boutique
in Ardmore, OK. If you're ever in the area, it's definitely worth a stop... even if you just look at the stuff sitting outside. Everything was so fun, I couldn't help but snap a few pictures myself: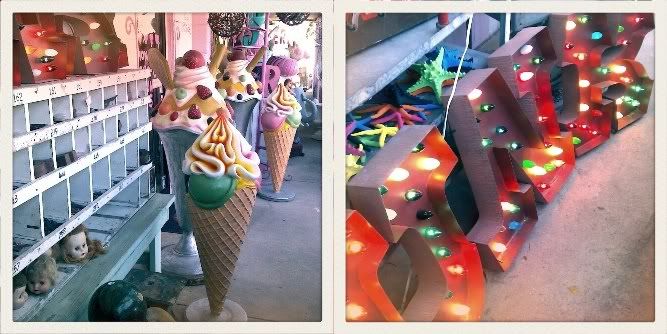 We've also made a random tradition of stopping at
this huge cat park
when we go. We find it 1000 times better than a regular zoo because you're MUCH closer to the animals than you normally would be and they have everything we like seeing at a zoo (lions, tigers, ligers (?!) and bears).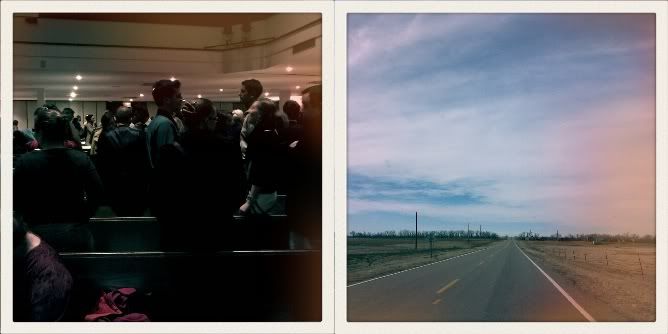 We spent the evening with about 600ish other christians from around the area singing in the new year. After a night visiting with many wonder friends, we crashed, woke up, went to church, then headed out again.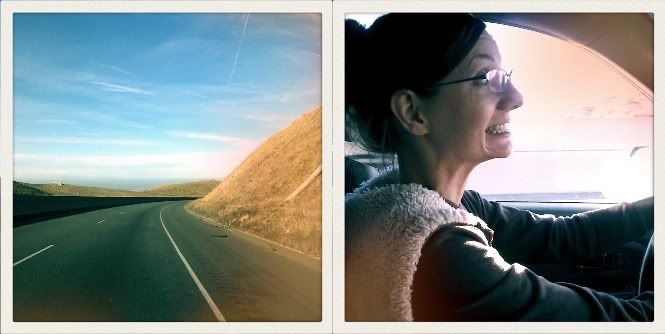 Day 2 in the car driving, driving, driving... ready to be home.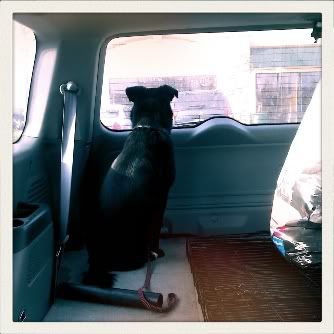 And finally... we arrive! This was taken after we picked up Harper. Shaun ran in to get takeout and she was watching him very carefully... I think she was afraid he was leaving her again.
Anyway, that pretty much sums up the trip. Hope you enjoyed! I'm now off to paint our master bathroom dark blue before I get scared and change my mind. I'll keep you posted. I'm also planning to post my last Texas session of 2 uh-dorable little boys next week so come on back!